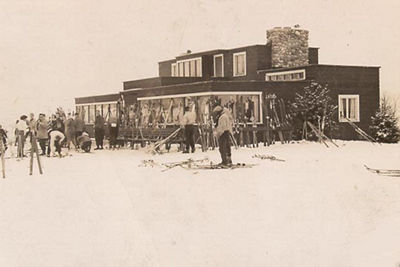 Our Story
Since 1938, Wilmot Mountain has enchanted families as one of the Midwest's premier Winter destinations for snowsport activities. Just a short drive away from Chicago and Milwaukee, they have made skiing, snowboarding, and tubing an easy, accessible, affordable and fun trip for the whole family.

With nearly 120 skiable acres, 25 trails, 6 lifts, 2 surface conveyor lifts and 4 progression terrain parks with a double high speed rope tow, there is enough terrain to challenge experts to beginners, day or night.

Snow Tubing: For those who are not up to skiing or snowboarding, there is always a fun day waiting just down the road at the tubing area with 22 lanes and 2 surface conveyor lifts to take you back to the top.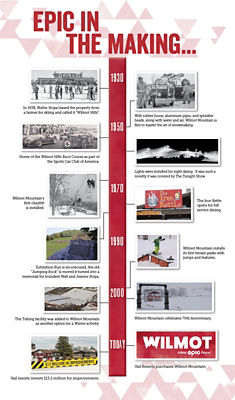 Epic in the Making
History of Wilmot Mountain
Founded in February 1938 by Walter Stopa, Wilmot Mountain has been a staple ski resort of America's Heartland for more than 82 years. Spanning 8 decades, Wilmot was a pioneer in early snow making and has welcomed and taught millions of guests over the years.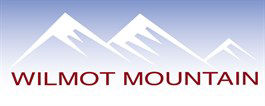 Wilmot Mountain works with the ever changing snowsports industry to develop ski & snowboard terrain that challenges young and old alike. With a strong desire to have a skiing location near Chicago and a drive to make it happen, Walter Stopa opened Wilmot Hills, now known as Wilmot Mountain, in 1938.
With a dedicated ski school staff, Wilmot Mountain strove to educate the public about the sport. As crowds grew, Wilmot Mountain grew with them by expanding from tow ropes to chair lifts, upgrading its snowmaking systems to extend the ski season, and putting in terrain parks and snow tubing to make sure there was something available for everyone.
In January 2016, Vail Resorts welcomed Wilmot Mountain into the Epic family.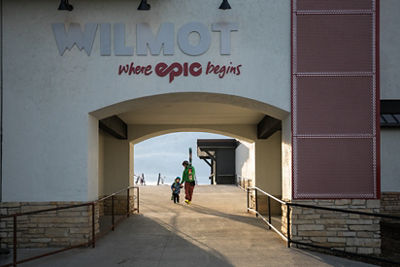 Base Area Transformation
The entire base lodge has been transformed, including the addition of 400 seats and upgraded food and beverage offerings to accommodate more guests. In addition, the facility has been modernized to offer seating for families, groups and adults, including a picnic area & retail space in the facility.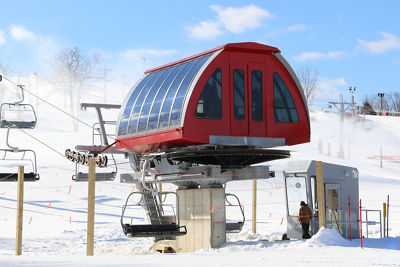 New Chairlifts
Addition of three new quad chairlifts, increasing uphill capacity by 45 percent, a high speed double rope tow in the Terrain Park and two new surface conveyor lifts in the beginner area.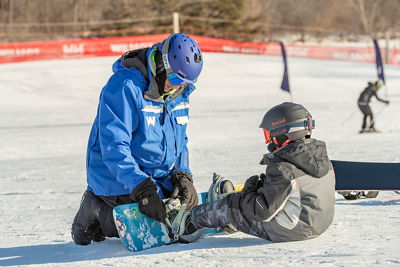 Dedicated Ski & Snowboard School
A dedicated and state-of-the-art ski and snowboard center was created adjacent to the learning terrain at the base of the ski area. Additionally, the learning terrain was re-graded to be more accessible for teaching beginners and two new surface conveyor lifts were added for easy access.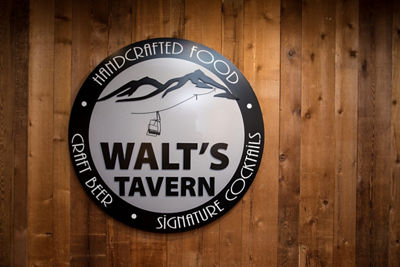 Walt's Tavern
Formerly known as the Iron Kettle, Walt's Tavern is a full service casual dining experience. Join us for a sit down meal, or saddle up to the bar for a drink and enjoy a taste of Wisconsin!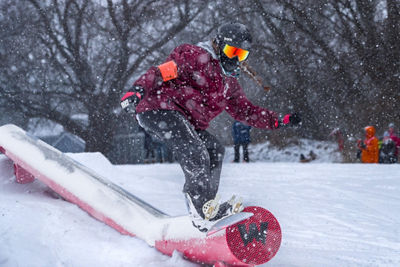 Terrain Park and High-Speed Rope Tow
Wilmot Mountain's Terrain Parks offer a unique experience and innovative features designed and created by terrain park staff. The addition of the double high-speed rope tow enable skiers and snowboarders to spend more time clipped in and on the snow.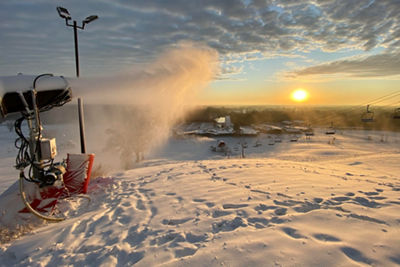 Expanded State-of-the Art Snowmaking
Significant improvements to the snowmaking infrastructure were made to increase capacity and allow Wilmot Mountain to open more terrain earlier in the season and create the ability to recover terrain quickly during the season. More than four miles of new pipe and 56 new snowmaking guns have been added, including 30 low-energy fan tower guns, six portable fan guns and 20 air-water guns, which will complement the refurbishment of the already existing snowmaking equipment.
Additionally, the snowmaking pump station was modernized to increase water flow capacity, including a 500 horse-power variable frequency pump.
Snowmaking 101
Snowmaking is the production of snow by forcing water and pressurized air through a "snow gun" or "snow cannon", on ski slopes. It is made by relatively large permanent machinery at many ski resorts. The product may be called artificial snow or man-made snow. A snow cannon works by nebulizing water and allowing it to freeze into snow. The device is often used by ski hills and ski resorts to supplement naturally occurring snow and extend the skiing season.
Want to know more about how it all works? Check out this Information Packet from Skiing Wisconsin. It helps explain snow, the snowmaking process, and what it takes for us to make snow!
Snowmaking and Walter Stopa (Wilmot Mountain's founder)
At the beginning of the 1950's, the growth of Wilmot Ski Hills appeared stagnant. The variable weather conditions in the Midwest did not always bring favorable snow conditions. A good snow dump of 6-12 inches could be followed by rain, wiping out the hill until the next storm several weeks later.
In 1952, a technological advance resulting in machine-made snowmaking was achieved by Joe Tropiano, an agricultural spraying expert from the Florida area. Test runs of the equipment in New England showed promise in extending skiing seasons on slopes with machine-made snow. Walter flew to New York to see the test installations at the Concord Hotel in Monticello, N.Y. in the Catskill Mountains. The hotel had a small ski run on the side with a rope tow. Despite the lack of snow throughout the surrounding countryside, this small rope tow-serviced slope was covered with snow. Walter was excited. This was the apparatus he needed to reduce the effect of the fickle weather conditions in the Midwest and to make the ski area a viable enterprise
Upon his return to Chicago, he bought several snow sprinkler heads (bull horn sprinklers) and carried them on a WWII Willys MB Jeep for transportation to the base of the different ski runs. The snow making crew would then carry the sprinklers up the slopes. Aluminum pipes and lengths of rubber hose were connected to form an array that was moved periodically down the hill as the man-made snow formed. One set of pipes supplied air while the other supplied water. Freeze-ups were a significant problem with this early system. Electric heaters were installed near each sprinkler but these proved problematic and were removed.
Walter Stopa made several improvements to the system and passed them on to the manufacturer. The man-made snow making exceeded all expectations, leading to the decision to make Wilmot Hills a full time operation. The first snow gun was the TEY gun (manufacturing started circa 1956) with a capacity of 5-10 GPM. This gun featured external mixing of the air and water, which was unreliable in windy conditions and never worked properly.
John Stopa would later develop an improvement in air/water mixing on the snow guns, making them more efficient and less problematic. This design exists on the snow guns today. The snow making system used compressed air at 90-100 psi, with water added in a mixing chamber. The high pressure atomized the water in a freezing environment, resulting in snow particles sprayed on the hill. The guns were pointed downwind for the best effect. Initial snowmaking for the base used a large particle size for quick covering. For the final layer on top of the base, the airflow was increased for a dryer and smaller particle size. An experienced snowmaker continually adjusts the mixture for the best results.
Excerpt taken from "Matterhorn of the Midwest: A History of Wilmot Mountain Ski Area" by Charles C. Roberts, Jr.